Are you looking to buy a new home within Stockton?  Lincoln Village West is located in Stockton just west of Interstate 5 off of Benjamin Holt Dr. This area is filled with a combination of single family homes, condominiums, duplexes, and apartment units. Click the following link to see Lincoln Village West Homes for Sale
Buying a home in the Lincoln Village West Stockton Neighborhood

Lincoln Village West comes with many great amenities that other neighborhoods might not have. Some of the great advantages of living in this neighborhood are; Marina Market, 24 hour fitness, In-shape health club, Fritz Grupe park, Swenson Park golf course, Village West Marina, restaurants such as Bobs at the Marina, Garic Brothers, Casa Flores, etc. Also this area has easy access to the Interstate 5 freeway. Students living in the Lincoln Village West area attend schools in the Lincoln Unified School District.

Call us at (209) 957-1858 or text (209)401-3572
Check out his video on the Sites of Lincoln Village West
Village West Marina

Located two miles west of Interstate 5 on Benjamin Holt Drive in Stockton, California. By water, Village West Marina lies along Fourteen mile Slough. Direct access for boating and fishing is provided through the San Joaquin River/Stockton Deep Water Channel to the California Delta waterways, San Francisco and the Pacific Ocean.
Fritz Grupe Park
Located in Lincoln Village West on Cumberland Pl. is Fritz Grupe park, it contains Basketball courts, tennis courts, softball/baseball fields, and horseshoe pits. Many people in the area come to this park to take advantage of the large shady trees, to walk the pathways and enjoy the scenery.
Need help in buying one of the Lincoln Village West Homes for Sale? We are skilled professionals that advise and negotiate for buyers in the purchase of property anywhere in San Joaquin County including in the Lincoln Village community of Stockton.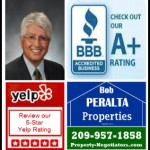 Contact: Bob Peralta
(209) 957-1858
Cell/Text (209) 401-3572