Lincoln Village West homes for sale under $300,000
Welcome to Lincoln Village West homes for sale under $300,000. Are you looking to purchase a home in Stockton, CA? Lincoln Village West is located in Stockton just west of Interstate 5 off of Benjamin Holt Dr. This area is filled with a combination of single family homes, condominiums, duplexes, and apartment units. Click to see the Lincoln Village West homes for sale under $300,000.
Amenities of Lincoln Village West Living in Lincoln Village West comes with many great perks such as easy freeway access, and a convenient shopping center located off Benjamin Hold Dr west of I-5. There are many restaurants in the area such as Bobs at the Marina, Garlic Brothers, Casa Flores, Le Bistro, Fon Wongs Deli etc. Located approximately two miles west of Interstate 5 on Benjamin Holt Drive in Stockton, CA Village West Marina. Children living in the area attend schools in the Lincoln Unified School District.
View the current listings for Lincoln village West homes for sale under $300,000.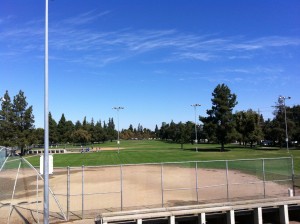 Fritz Grupe Park Located in Lincoln Village West on Cumberland Pl. is Fritz Grupe park. There are Basketball courts, tennis courts, softball/baseball fields, and horseshoe pits. Many people in the area come to this park to take advantage of the large shady trees, to walk the pathways and enjoy the scenery.
Click to see the Homes for sale in Lincoln Village West under $300,000
Video of the Sites of Lincoln Village West
Need help in your search for a home in Lincoln Village West?  Hiring the right real estate broker is very important regardless of whether you are buying or selling property. Working with a broker you trust is necessary because you will be depending upon them to help in obtaining the best terms, conditions and price. Our A+ reliability rating with the Better Business Bureau is indicative of the honesty, trust, and integrity on which Bob Peralta and Bob Peralta Properties conducts their business.
Bob Peralta, Broker/Realtor
BRE 00913523
Phone  (209) 957-1858
Cell/text (209) 401-3572