Elk Grove Homes for Sale with a Pool
Are you looking to move to Elk Grove?   Are you looking for a home or condo with a swimming pool?  We have gathered the current MLS listings of all the Elk Grove Homes for sale with a pool and put them on one MLS listings page.  As of February 8,2020 there were 37 listings and the prices range from $287,000 up to $9,400,000.

 Click here to check out all the Elk Grove Homes for Sale with a Pool – these listings are updated daily.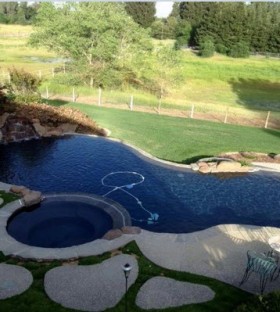 Having a pool in your own home in Elk Grove has many advantages.  Elk Grove is hot in the summer, so a dip in your own pool is so refreshing.  Pools are great as an entertainment center for those summer parties.  The kids love pools too, it means a cure for the summer boredom is always close at hand.  Enjoy swimming – it's a great exercise and having a pool means you don't have to leave home to exercise.  Plus, just looking at a pool from inside the house is always pleasing to the eye and adds aesthetic value to the yard.  A pool is an investment, but it's one that will pay you back in healthy smiles, laughs and memories.
Elk Grove is a very family-oriented community.  Elk Grove offers everything for housing from the starter homes to the large ranch estates. The population of Elk Grove is around 150,000 – it is diverse in ethnicity, age and income levels.  The city itself has a variety of restaurants, it has a historical district, first class parks, and a large variety of shops. The Elk Grove Unified School District is highly rated.
Are you looking for a real estate agent to help you find your next new home in Elk Grove?
Check out this video by Bob Peralta – Bob Peralta Properties
Would you like professional assistance in finding and negotiating the right house at the right price? Would you like to know where to go and who to see about getting the best financing rates and terms for your situation? Having someone on your side who understands what you want, when you want it, why you want it, and someone who puts your best interests as their number one priority are key ingredients in buying real estate. Licensed over 30 years as a California real estate broker along with an A+ reliability rating with the Better Business Bureau are credentials that are indicative of the honesty, trust, and integrity in which Bob Peralta conducts his business. Please call Bob at (209) 957-1858 for a confidential interview to see if he can help you find homes for sale in Elk Grove with a pool.