Short Sale Resources
Do you owe more on your property than what it is worth?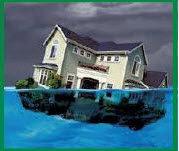 Do you need information on doing a short sale?  We have successfully negotiated short sales on properties with many lenders such as Bank of America, Chase Bank (JP Morgan Chase), Wells Fargo, Nationstar Mortgage, and Green Tree Servicing just to name a few.   Contact me today for a free, confidential consultation – (209) 957-1858 or toll free (877) 605-3601.
Also, check out these additional resources below.
Fannie Mae Loan Lookup 
(find out if your loan is owned by Fannie Mae)
Freddie Mac Loan Lookup
(find out if your loan is owned by Freddie Mac
Bank of America Short Sale Programs
Wells Fargo Short Sale Program
Chase Short Sale Frequently Asked Questions
HUD (U.S. Department of Housing and Urban Development) Approved Counselors
Did you have a foreclosure in 2009 or 2010?   You may be eligible for compensation or other remedy.   if so, check out:   https://independentforeclosurereview.com/
Making Home Affordable
An official program of the Departments of the Treasury and Housing and Urban Development for either a home loan modification and/or short sale alternative to foreclosure.
Home Affordable Refinance Program (HARP II – HARP 2)
Major Changes Announced for HAFA effective June 1, 2012 (contact Bob Peralta for details)
Catholic Charities USA is the national office for local Catholic Charities agencies and affiliates nationwide. Catholic Charities USA provides strong leadership and support to enhance the work of local agencies in their efforts to reduce poverty, support families, and empower communities.
Catholic Charities USA's members provide help and create hope for more than 9 million people of all faiths each year.
Money Management International, Inc
At Money Management International (MMI), our mission is to improve lives through financial education.
MMI is the largest nonprofit, full-service credit counseling agency in the United States. Since 1958, we have been helping consumers find the tools and solutions they need to achieve financial freedom. We provide professional financial guidance, credit counseling, community-wide educational programs, debt management assistance, bankruptcy counseling and education services, and housing counseling assistance to consumers via phone, Internet and in-person sessions. MMI is a member of the National Foundation for Credit Counseling (NFCC) and The Association of Independent Consumer Credit Counseling Agencies (AICCCA).