Responses to Seller Frequently Asked Questions
The following are responses to seller frequently asked questions:
When Should I Sell?
As you'll see in this video, real estate marketplaces are generally most active in summer because families with children want to move in before school starts.  Start working with a real estate professional as early as possible to make the most of your sale in any season.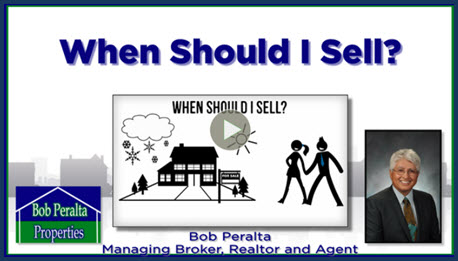 How Can I Improve My Home's Value?
Buyers generally seek the least expensive home in the best neighborhood they can financially handle. Like the guy in the video says, you want to present a home that fits in the neighborhood but doesn't stand out too much.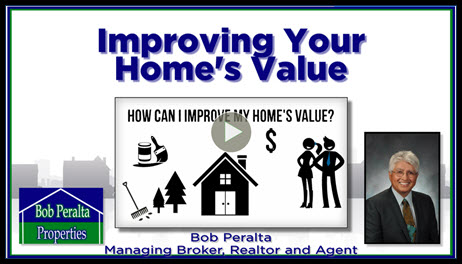 Six Home-Selling Mistakes
If you're selling, don't do these things -take some notes from the video!  Remember – It was your home but to the buyer, it's just a house.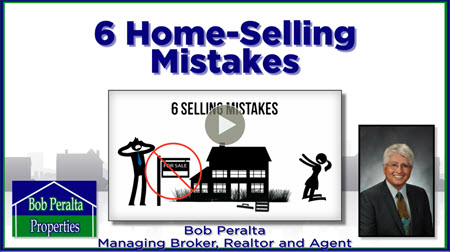 How Do I Select a Broker To Help Me Sell?
Like the video shows, it's a good idea to compare several.  And ask these questions. Get the key facts in writing to help you compare your options.
What Details Can I Ask Brokers in Advance?
This video tells you what any real estate professional would tell you.  Be comfortable with your choices before signing a listing agreement.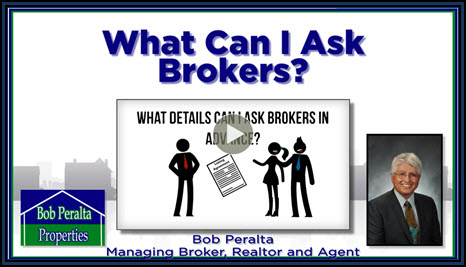 How Do I Set The Price On My House?
While this video simplifies things,  to help you remember the main points:  "Your aim is to get the best price AND terms in your market during the period you're selling."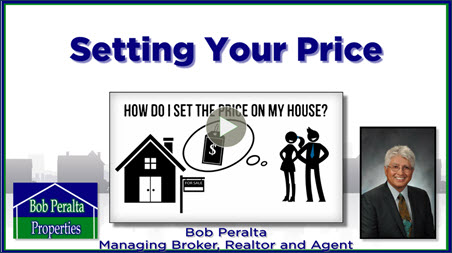 How Is A Home Marketed?
As you'll see in the video, every home and market is a unique situation. Good marketing plans are specific to both.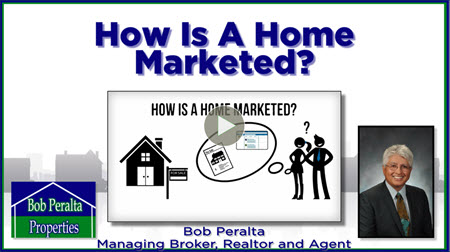 What Is A Counter-Offer?
The video puts this in more visual terms, but basically, a seller can respond to a buyer's offer with changes – a counter – that improves the terms.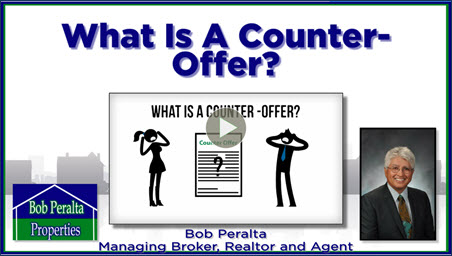 What Does the Closing Process Involve When I Sell?
As this video explains, a signed sales contract doesn't mean your house is sold. There are still financial, contractual and legal steps for both sides.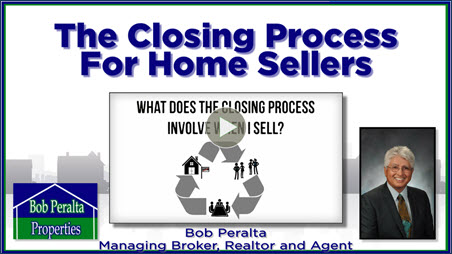 What Does the Closing Meeting Involve for the Seller?
Watch this video to get a quick idea of the seller's side of  closing.  Also known as settlement and escrow,  the closing is a meeting where property, money, title and liens are exchanged between all the parties involved.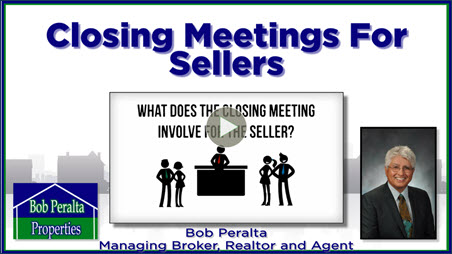 We would be honored to represent you when you decide to sell your home.   Just give us a call to start the process. Bob Peralta, Broker/Realtor (209) 957-1858.   For more information about our company, Bob Peralta Properties, just visit the "About Us" page.
To get an instant, estimated value of your home – a CMA "Comparable Market Analysis", just click on the button below.